Sioux Falls' Dawn McInroy claims SDGA women's senior championship
McInroy's 76 posted on Sunday was round of the tournament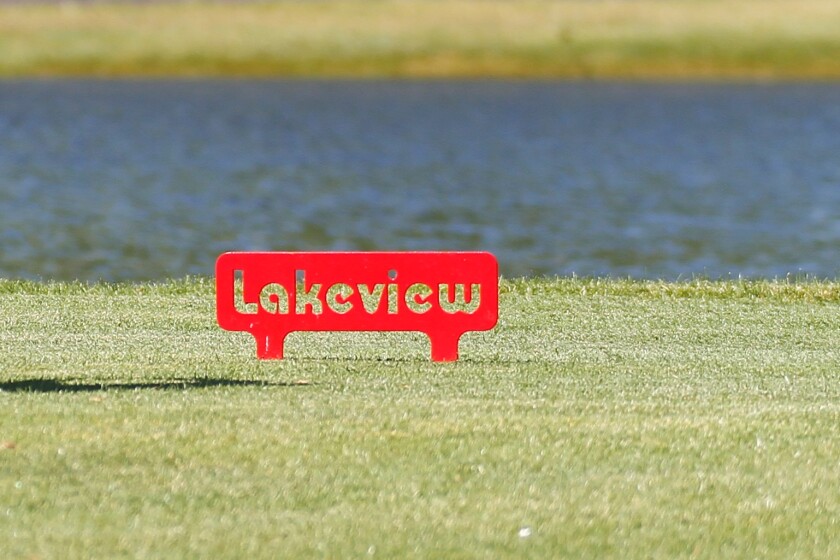 Dawn McInroy shot the round of the tournament on Sunday morning to rally and win the South Dakota Golf Association's women's senior championship over the weekend at Lakeview Golf Course.
Entering the final round five shots back from the lead, McInroy, of Sioux Falls, shot a round of 4-over-par 76 and won the SDGA title by two shots, posting a two-day gross score of 159. Saturday leader Royaune Jaskinski, of Rapid City, finished second with rounds of 78 and 83 for a two-day score of 161.
It is the first SDGA title for McInroy, who has played a number of SDGA championships over the last decade, including the women's amateur, the women's senior and the two-women championship.
On Sunday, McInroy had back-to-back birdies on the par-5 No. 4 and No. 5 holes, and went out in 39 on the front nine. But it was her steady play on the back nine that carried McInroy to the title. After bogeys on No. 11 and No. 12, she posted five pars and a birdie on the par 4 16th hole to finish the last nine holes at 1-over-par and posting a 76. Over her final 27 holes, McInroy shot 6-over-par.
Marna Raburn, of Rapid City, finished with a score of 162 for third place (82-80). Aberdeen's Colette Quam had a Sunday round of 79 to finish with a score of 163 in fourth place, followed by Mobridge's Rebecca Peacock in fifth (87-77—164).
Among local golfers, Mitchell's Tara Volesky finished in 15th (86-88—174), while Stickney's Julie Van Gorp was 16th (86-89—175). Mitchell's Debra Eilts finished 23rd (98-91—189). Van Gorp's score was good for second in the net-flighted leaderboard, which takes into account the player's handicap.
1
/
3:
Sioux Falls' Kim Tyler watches her putt on No. 5 at Lakeview Golf Course during Sunday's South Dakota Golf Association women's senior championship. (Branden Hull / Republic)
2
/
3:
Mitchell's Debra Eilts watches her tee shot on No. 10 at Lakeview Golf Course during Sunday's South Dakota Golf Association women's senior championship. (Branden Hull / Republic)
3
/
3:
Mitchell's Tara Volesky watches her putt on No. 5 at Lakeview Golf Course during Sunday's South Dakota Golf Association women's senior championship. (Branden Hull / Republic)