Volleyball roundup for Sept. 10: Burke knocks off No. 1 Warner at Arlington Tourney
The Cougars went 4-1 but a close competition for the tournament title went to the Monarchs on a tiebreaker.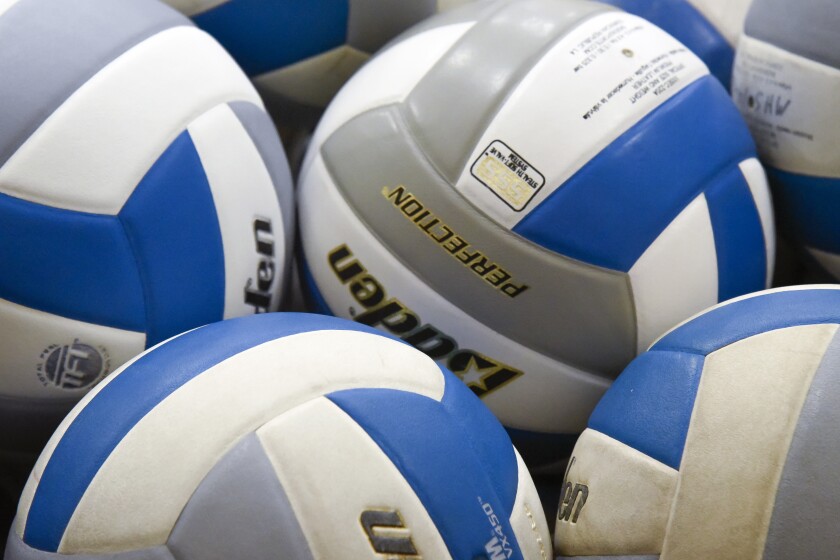 We are part of The Trust Project.
ARLINGTON, S.D. — Burke knocked off Class B No. 1 Warner on Saturday at the Arlington round-robin volleyball tournament in what proved to be an exciting and closely contested day of competition.
Warner, Elkton-Lake Benton and Burke each took home 4-1 records from the tournament but Warner was the tournament champion on the fourth tiebreaker, decided on defensive points allowed.
Burke (11-1) defeated Warner by scores of 25-20, 21-25 and 25-23 in the three-set format used in tournament play for the Monarchs' first loss of the season, now at 10-1 on the season.
The Elks, who improved to 7-1 in the tournament, defeated Burke, 22-25, 25-16 and 25-13. To complete the tie at the top, Warner defeated Elkton-Lake Benton in three sets (22-25, 25-21 and 25-21) in the other key match at the top of the standings.
In five matches and 12 sets played on Saturday, Burke's Adisyn Indahl had 67 kills and 56 digs, including 17 kills against the Elks. Kailee Frank had 41 kills and 52 digs, while Elly Witt had 56 set assists. Elle Johnson had 94 digs, including 25 each in the matches against Warner and ELB. Paige Bull had 12 total blocks in the five matches.
Burke now has 10 days off the game court, next in action at Platte-Geddes on Sept. 20 in Platte.
Chester Area claimed the Big East Conference title with a three-set sweep over McCook Central/Montrose (25-15, 25-18, 25-20). Lily VanHul had 10 kills and Emery Larson had 16 digs for the Flyers (9-2). MCM had seven blocks from Kayla Vander Woude and nine kills from Tayah McGregor.
Wessington Springs swept Gregory in a home match to improve to 5-2 on the season Saturday (25-22, 25-14, 25-20). Alyssa Grohs had 30 set assists and Avery Orth had 13 kills, two blocks and seven digs.