Sioux Falls Christian cruises to Class A consolation championship victory
The Chargers built their lead as large as 20 points as they ran away from Winner in the Class A fourth-place game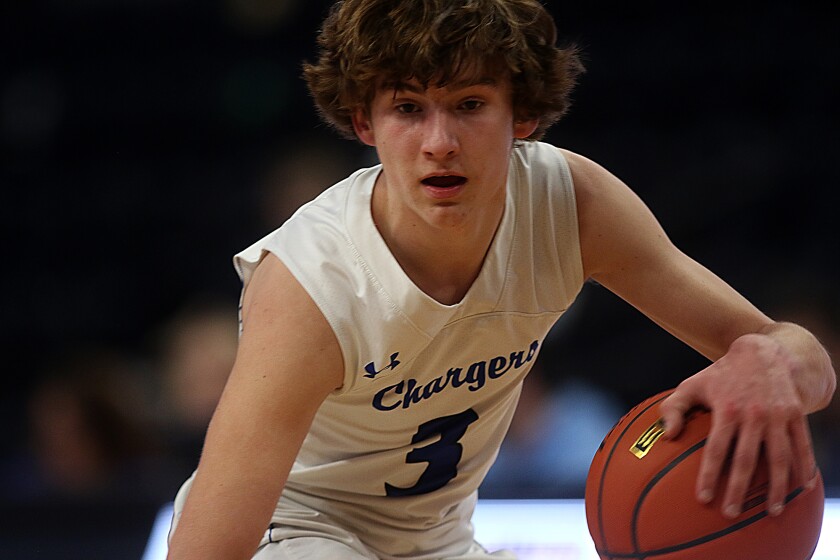 RAPID CITY -- The 2021 Class A boys champions, the Sioux Falls Christian Chargers, got a tough draw this year, having to play undefeated Dakota Valley in the quarterfinals of this year's Class A boys state basketball tournament.
However, after pushing Dakota Valley to the brink in the opening game, the Chargers ran the table in the consolation bracket, finishing the job with a 67-52 victory over the Winner Warriors (23-3) at The Monument in Rapid City.
Sioux Falls Chrisitan (16-10) had a dominant second quarter, holding Winner to just six points as it built a double-digit lead. The Chargers outscored the Warriors 19-6 in the second as their lead built as large as 20 points.
Ethan Bruns led the way for the Chargers, finishing with a double-double with 17 points and 13 rebounds. Brooks Nelson had 17 points as well on a 6-for-10 shooting performance.
Winner's Blake Volmer matched the game-high with 17 points along with six rebounds.
After winning the Class A championship in 2021, this is Sioux Falls Christian's first consolation championship since 2002. Winner finishes in sixth place in after a 23-win season.