Breaking down the South Dakota Prep Media volleyball poll for Oct. 31: Burke moves to No. 2 in Class B
Changes happened in each class in the final poll of the season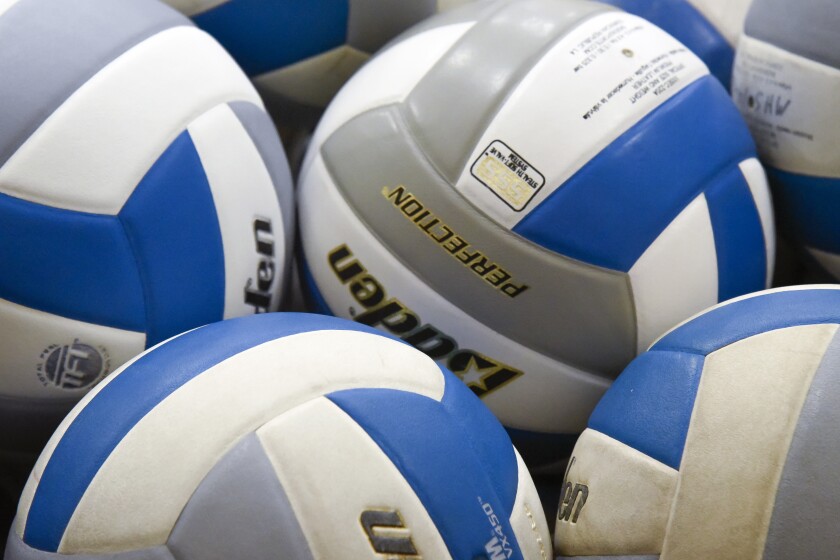 We are part of The Trust Project.
MITCHELL — Below is the latest South Dakota Prep Media volleyball poll, issued for the week of Oct. 31, 2022 — the final poll of the season.
Teams are listed with first-place votes in parentheses, records and points.
1. Harrisburg (8), 21-3, 50; 2. O'Gorman, 22-4 (2), 46; 3. Sioux Falls Washington (1), 22-4, 36; 4. Sioux Falls Jefferson, 20-6, 22; 5. Pierre, 15-4, 8.
Lots of shakeup: Highlighted by Harrisburg's jump from No. 3 to No. 1, the final poll of the season featured plenty of change in Class AA. The Tigers topped the Knights in straight sets to earn the No. 1 spot, while Pierre's four-set win over Brookings, coupled with Lincoln's straight-set loss to Roosevelt knocked it out of the top five. Washington and Jefferson stayed put at No. 3 and 4, respectively.
Others receiving votes: Sioux Falls Lincoln, 17-10, 3.
1. Sioux Falls Christian (11), 27-5, 55; 2. Dakota Valley, 23-7, 44; 3. Canton, 21-4, 21; 4. Wagner, 28-3, 19; 5. Miller, 29-2, 18.
Canton, Wagner flip: Class A had been steady for much of the season, but the final poll brought a bit of change. Sioux Falls Christian remains at the top as the unanimous No. 1, taking back the lone first-place vote No. 2 Dakota Valley received last week. However, Canton jumped Wagner this week to slot in at No. 3. Wagner lost its lone match of the week, falling to Burke in five sets, while Canton took down Lennox in straight sets.
Others receiving votes: Elkton-Lake Benton, 27-3, 8.
1. Warner (11), 31-2, 55; 2. Burke, 28-4, 40; 3. Chester Area, 23-5, 37; 4. Northwestern, 24-8, 21; 5. Wolsey-Wessington, 25-4, 10.
First change in a month: What has been the most consistent class in the state in terms of the prep poll rankings, Class B saw its first change since Oct. 3. Burke's pair of wins over Wagner and Parkston helped push the Cougars to the No. 2 ranking, with Chester Area slipping to No. 3. The rest of the poll remained unchanged, with the exception of Jones County no longer receiving consideration.
Others receiving votes: Tripp-Delmont/Armour, 23-4, 2.