DWU women's soccer team blanks Saints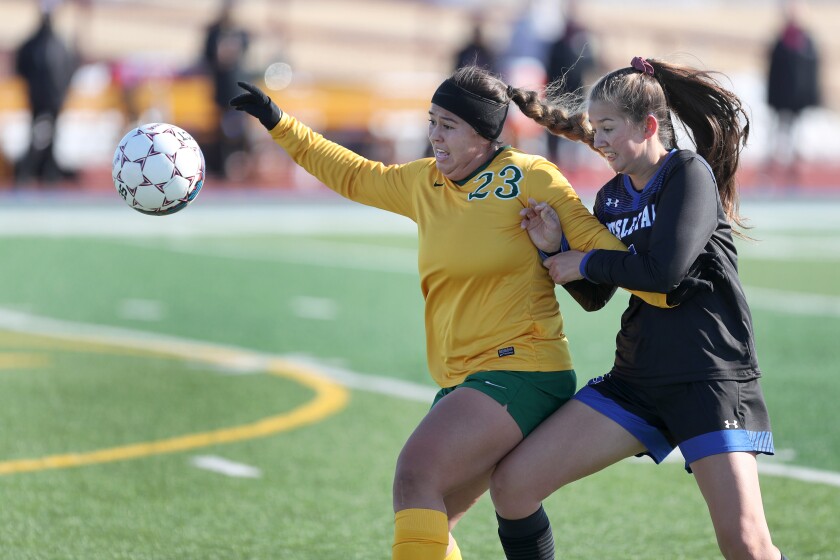 ABERDEEN -- The Dakota Wesleyan University women's soccer team picked up a 4-0 shutout win over Presentation College on Wednesday. The Tigers netted two goals in each period en route to the victory.
Josephine Bardsley and Alyssa Weidler each scored goals in the first period, while Deandrea Johnson recorded a second-period goal. The Saints also scored an own goal.
The Tigers finished with eight shots on goal, including a team-high four from Bardsley. In addition to Bardsley and Weidler, Megan Hertzog and Alondra Partida also recorded shots on goal. DWU's Hannah Bowes finished with three saves.
The Tigers (9-3, 7-3) will host Morningside College at 4:30 p.m. on Saturday at the Pepsi-Cola Soccer Complex.