DWU women's golf takes second at OKC Invite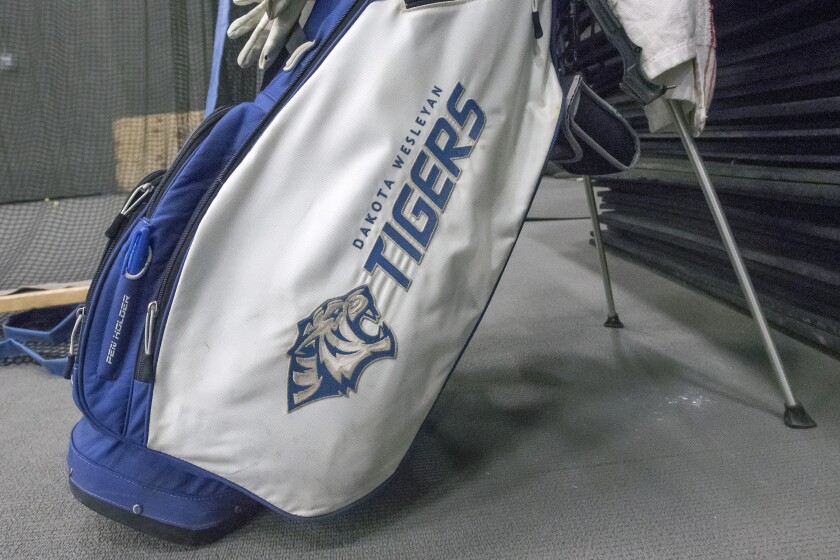 OKLAHOMA CITY, Okla. -- The Dakota Wesleyan University women's golf team improved by 25 strokes on Tuesday at the Oklahoma City University Invitational to finish in second place at the Gaillardia Country Club. The men recorded an eighth-place finish.
The DWU women carded 350 strokes on Monday, but shot a 325 on Tuesday. Megan Hinker recorded a two-day total of 159 strokes to place sixth. Winner native Ronae Klein (166) took ninth and Mitchell native Ashley Zimmer (173) placed 10th.
The Tigers had two more top-15 golfers, as Howard native Jordan Glanzer and Brooke Ehlers both shot a 92 on the first day. On Tuesday, Ehlers topped Glanzer by two strokes, as they finished in 12th and 13th place.
For the men, who played 36 holes on Monday and 18 holes on Tuesday, Devan Weelborg tied for 17th with a three-round score of 226. Bennett Lundy (232) followed in 27th, followed by Mitchell native Cade Carpenter in 25th. DWU also had Payton Phares and Jack Brinkman take 37th and 45, respectively.
Both teams compete at the Morningside Invitational Sunday in Le Mars, Iowa.