DWU women's golf sits in second at GPAC championships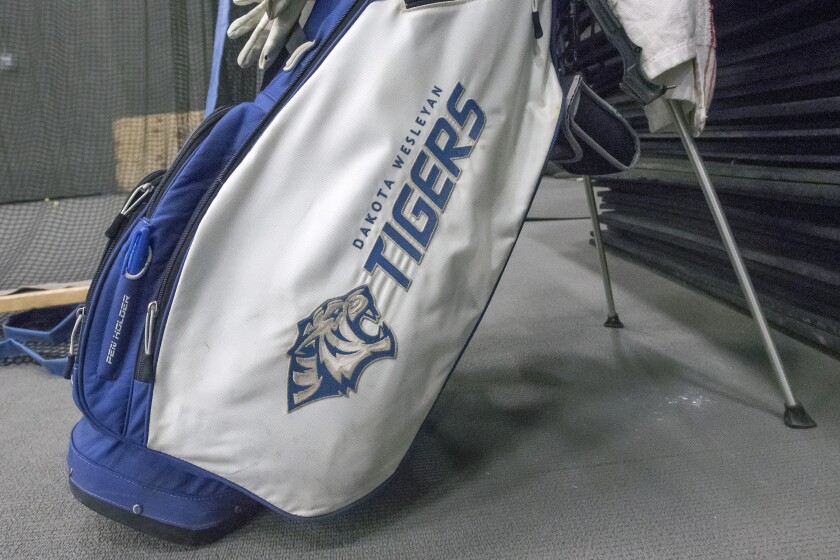 DAKOTA DUNES -- Morningside (Iowa) leads after the first round of the Great Plains Athletic Conference women's golf championship, but Dakota Wesleyan University is in second.
Morningside shot a 316, while the Tigers carded 361 strokes to hold a two-stroke lead over Jamestown (N.D.) (363). Concordia (Neb.) and Briar Cliff (Iowa) recorded 368 and 369 strokes, respectively, to round out the top-five teams.
Morningside has the top-two golfers in Sam Knight (76) and Laia Badosa (77).
Megan Hinker paces the Tigers with an 8-over-par 81 in fifth place. Kaitlyn Greenhoff (90) is in a tie for 11th, while Winner native Ronae Klein (92) is in 17th place. Mitchell native Ashley Zimmer carded 98 strokes to earn 33rd place.
DWU competes in the second round of the GPAC championships on Tuesday at the Dakota Dunes Country Club.