DWU women open season with win over Dickinson State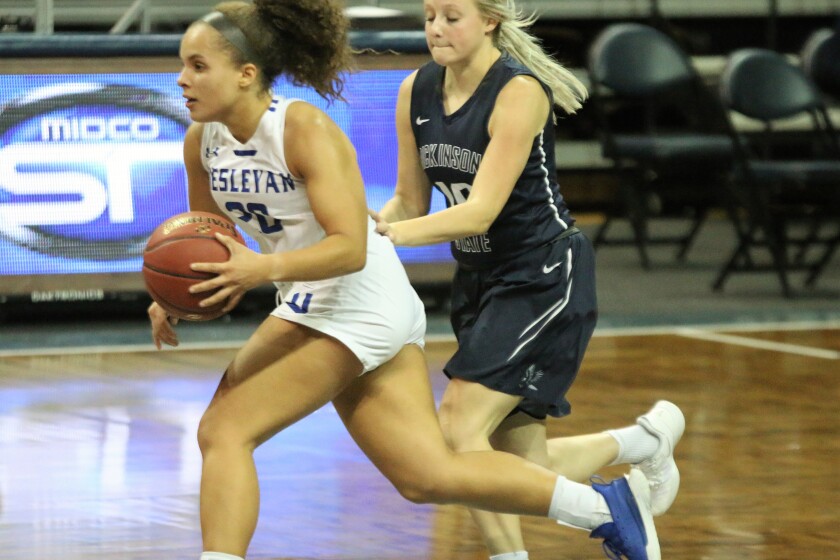 SIOUX FALLS -- A strong defensive performance pushed the Dakota Wesleyan University women's basketball team to a season-opening win on Saturday against Dickinson State (N.D.) at the Sanford Pentagon. The Tigers held the Blue Hawks to 30.8 percent shooting in a 76-55 win.
Dickinson State shot 4-for-18 from 3-point range, as DWU held it to nine points in the opening quarter. With a 19-9 lead in hand, the Tigers didn't relinquish the lead. They led 39-25 at the half, and a strong fourth quarter punctuated the first win of the year.
DWU forced 23 turnovers, as Kaylee Kirk had three of DWU's 13 steals. Haidyn Pitsch, who scored a team-high 18 points, Grace Imbery and Korynn Clason all had two steals, as well. Hannah Berens and Alexandria native Jada Campbell both blocked two shots, as Campbell also added 14 points and nine rebounds.
DWU shot 50 percent from the field and connected on 5 of 14 3-pointers. Tripp native Matti Reiner had a 11-point, 10-rebound double-double to open the season. Clason also added nine points off the bench.
DWU (1-0) plays Presentation College at 4 p.m. Sunday at the Sanford Pentagon.