DWU men's golf sits in sixth in GPAC championships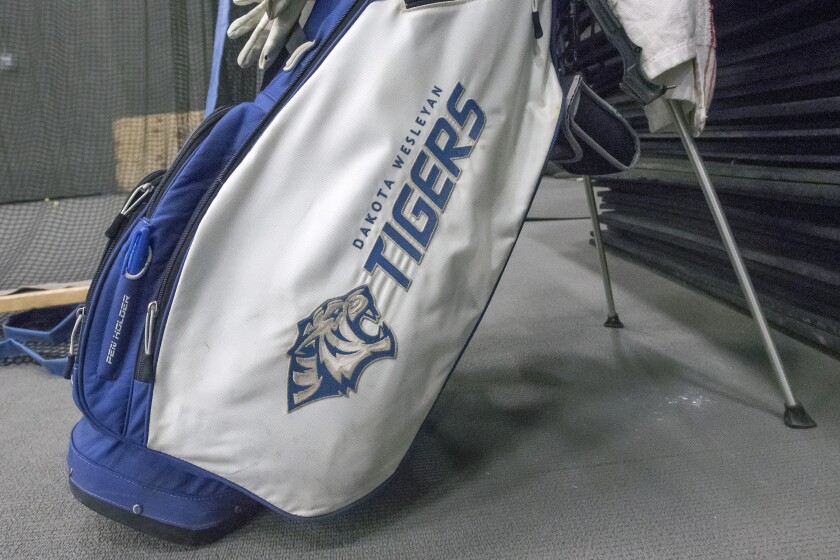 ELKHORN, Neb. -- After the first round of the Great Plains Athletic Conference men's golf championship, Dakota Wesleyan University is in sixth place at Indian Creek Golf Course.
The Tigers shot a 31-over-par 319 and are in a tie with Jamestown (N.D.). Morningside (Iowa) (295) has an eight shot lead over Doane (Neb.) (303). Northwestern (Iowa) (307), Midland (Neb.) (309) and Dordt (Iowa) (315) round out the top-five teams.
Doane also has the individual leader in Conor Schubring, who shot a two-under-par 70.
Mitchell native Cade Carpenter paces the Tigers in a tie for ninth. He carded 76 strokes, as he shot a birdie on Holes No. 7 and 14. Devan Weelborg (79) and Jack Brinkman (80) are in 19th and 23rd, respectively.
Payton Phares (84) and Bennett Lundy (88) sit in 35th and 43rd, respectively, to round out DWU's golfers.
The second round is being played on Tuesday.