DWU men's golf sits in seventh at GPAC championships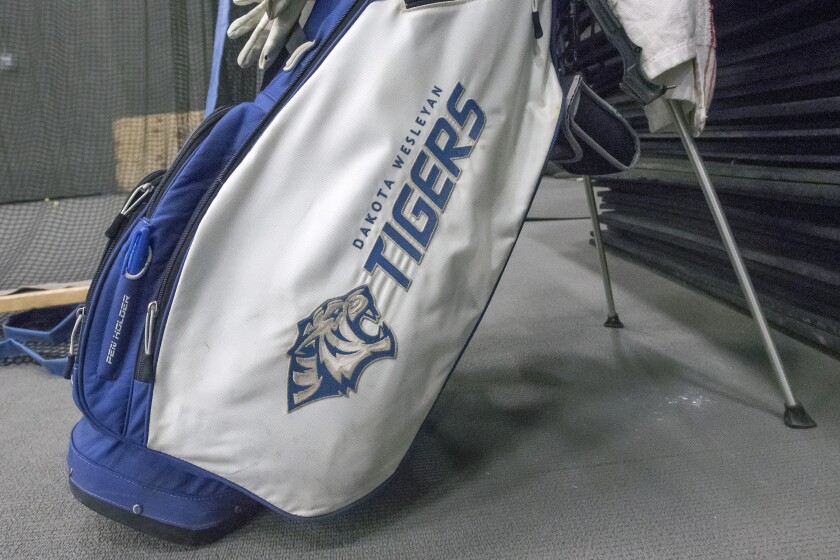 ELKHORN, Neb. -- The Dakota Wesleyan University men's golf team concluded the first two rounds of the Great Plains Athletic Conference championships on Tuesday at the Indian Creek Golf Course. The final 36 holes will be played in the spring at the Dakota Dunes Country Club.
DWU shot a two-day total of 635 strokes to tie with Briar Cliff (Iowa) for seventh place. The Tigers shot a 319 on Monday, and then improved by three strokes on Tuesday.
Morningside (Iowa) carded 586 strokes to hold a 21-stroke lead over Doane (Neb.), which has 607 strokes. The Mustangs' Jonny Douglas also leads on the individual leaderboard with a five-under-par 139.
Devan Weelborg shot a 72 on Tuesday to catapult him into a tie for ninth place as DWU's top golfer. He shot a 151 through the first two rounds.
Mitchell native Cade Carpenter (155) is in 16th, while Jack Brinkman (164) and Payton Phares (165) sit in 33rd and 35th, respectively. Bennett Lundy rounded out DWU's golfers in 44th with 174 strokes.