DWU in 6th after fall GPAC golf meet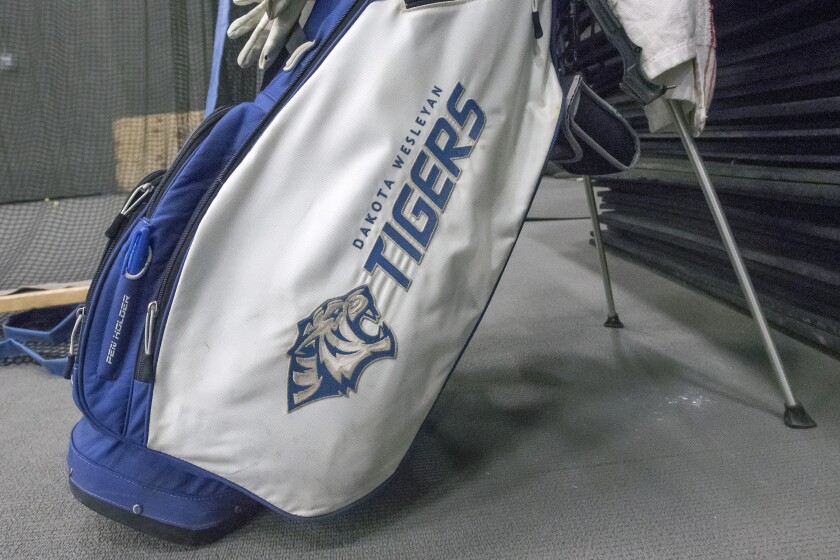 ELKHORN, Neb. -- The Dakota Wesleyan University men's golf team is in sixth after the Great Plains Athletic Conference fall portion of the meet on Saturday at Indian Creek.
The Tigers carded a 636. Morningside, the defending GPAC champion, is the clubhouse leader after the fall with a two-day total of shot a 588. The Mustangs shot a 292 in round one and 296 in round two. Doane is in second place with a 622. Midland at 625, Jamestown at 628 and Northwestern at 629 round out the top five.
Individually, Jonny Douglas of Morningside side turned in back-to-back days of under-par golf for the clubhouse lead at 142
For DWU, Nolan Wiegel took 14th place with a 157. Tony Hayes was right behind him in 15th place with a 158. Bennett Lundy tied for 22nd place with a 162, while Mitchell's Cade Carpenter tied for 35th place with a 167. Devon Weelborg shot a 174 and finished in 40th place.
The final 36 holes will be played this spring at the Dakota Dunes Country Club in Dakota Dunes, South Dakota. The dates are set for April 27-28, 2020. The GPAC men's golf champion receives an automatic berth in the NAIA men's national golf championship in Mesa, Arizona, at the Las Sendas Golf Club. The championships are May 19-22, 2020.