DWU golf notches top-10 finish at Mid-South Classic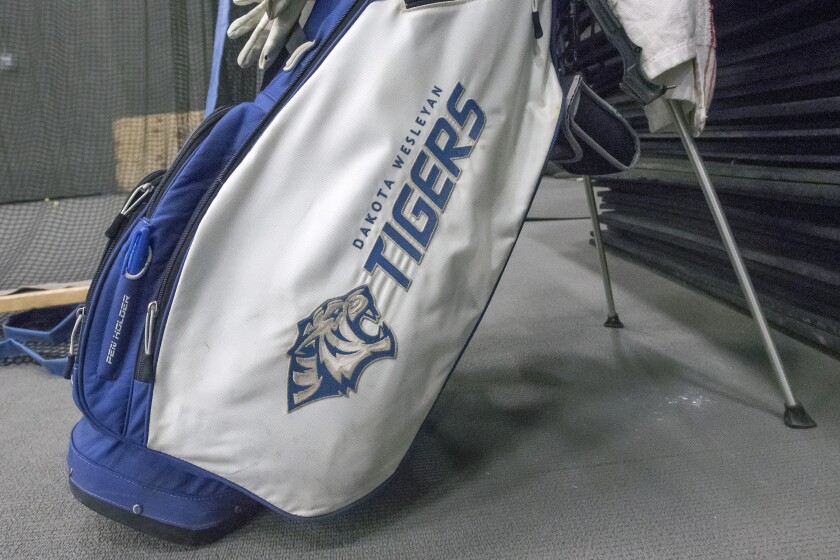 NEWTON, Kan. -- Competing in the Mid-South Classic on Monday and Tuesday, the Dakota Wesleyan University men's golf team placed ninth.
The Tigers shot a three-round score of 931 at Sand Creek Station Golf Course. They carded a 312 in Round 1, followed by a tournament-best 303 and 316 to round out the classic.
Mitchell native Cade Carpenter paced DWU with a 26th-place finish, shooting a 225. Nolan Wiegel (231) took 41st, followed by Bennett Lundy (238) and Tony Hayes (239) in 53rd and 55th, respectively. Justice Morrison rounded out the Tigers in 65th, carding a 247.
DWU competes in the GPAC Championships on Friday at Indian Creek Golf Course in Elkhorn, Nebraska.