USD men pull away late to down Western Illinois
Big game from Tasos Kamateros boosts Coyotes to fourth-straight win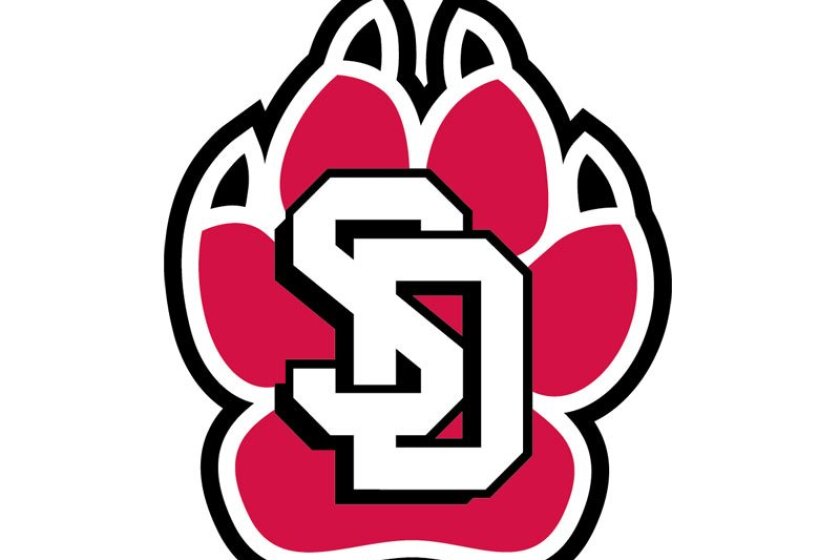 VERMILLION, S.D. — The University of South Dakota men's basketball team outscored Western Illinois 43-30 in the second half to turn a tie game at halftime into a 78-65 win on Saturday afternoon at the Sanford Coyote Sports Center.
Four Coyotes scored in double figures, led by big man Tasos Kamateros, who tossed in 24 points powered by six 3-pointers, including one that gave USD an eight-point lead with under three minutes to play.
Kamateros grabbed five rebounds to go with his game-high point total, with Kruz Perrott-Hunt (18), Mason Archambault (12) and Xavier Fuller (10) joining him in double-digits. Damani Hayes grabbed a team-high six rebounds for the Coyotes, who connected on 11 of 20 attempts from long range.
For the Leathernecks (15-13, 6-10 Summit League), Trenton Massner neared a double-double with 18 points and eight rebounds, while Luka Barisic and Colton Sandage scored 16 and 15 points, respectively, to go with four rebounds apiece.
USD (17-10, 10-6 Summit) travels to take on Kansas City on Thursday, Feb. 24.