South Dakota women's basketball cracks century mark in win over Oral Roberts
The Coyotes built an early double-digit lead and pulled away late to start conference play 2-0.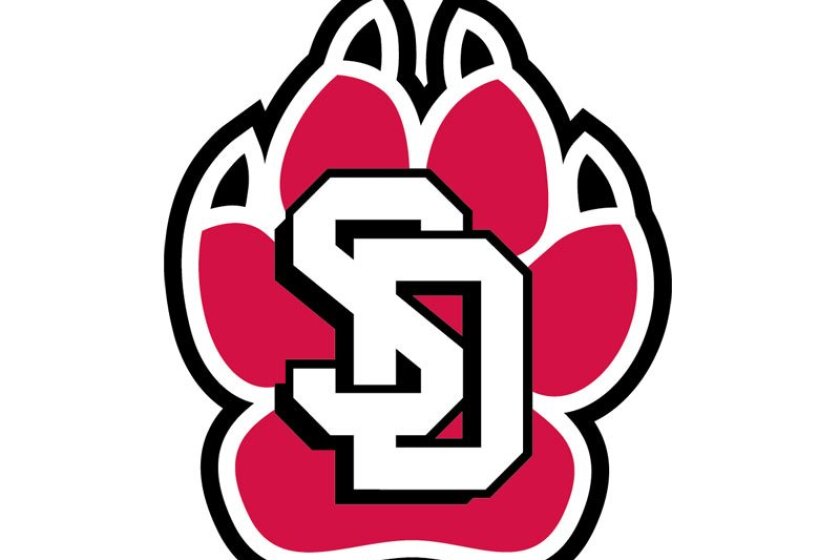 We are part of The Trust Project.
VERMILLION — An efficient performance on both ends of the floor pushed the South Dakota women's basketball team to a 101-57 victory over Oral Roberts in Summit League play on Wednesday afternoon at the Sanford Coyote Sports Center.
The Coyotes (6-7, 2-0 Summit) shot nearly 56% from the field and better than 43% from 3-point range while holding the Golden Eagles (3-10, 0-2 Summit) to marks 28% and 36%, respectively. It was the fourth time this season that ORU, which has the conference's worst defense (84.8 points per game allowed), has allowed an opponent to reach 100 points.
ORU's offense, which also produces the most points per game (74.4) of any Summit League team, couldn't keep pace with USD. The Golden Eagles trailed 26-16 after the first quarter and 50-32 at halftime. ORU never came closer than 17 points in the second half, as a 34-9 fourth quarter polished off the win for USD.
For the Coyotes, Grace Larkins posted 17 points, five rebounds and five assists in 20 minutes of action, as Morgan Hansen added 16 points, five rebounds and three assists in 24 minutes. Alexi Hempe recorded a 13-point, 11-rebound double-double with five assists, while Walker Demers chipped in nine points and 10 rebounds. Carley Duffney (12 points) and Jeniah Ugofsky (11) rounded out USD's double-digit scorers, as all nine Coyotes to play at least 15 minutes scored at least seven points. As a team, USD pounded ORU on the boards, winning the rebounding battle 56 to 26.
ORU got 16 points, five rebounds, three assists and three steals from Hannah Cooper, who was the only Golden Eagle to reach double figures. Sara Rodrigues and Ruthie Udoumoh had eight points apiece, with Ariel Walker contributing seven points, six rebounds, four assists, one steal and one block.
The first road games of conference play await USD after a brief holiday break, with the Coyotes set to play at St. Thomas on Dec. 29 and at Western Illinois on Dec. 31.