Area volleyball roundup: Platte-Geddes pushes past Bon Homme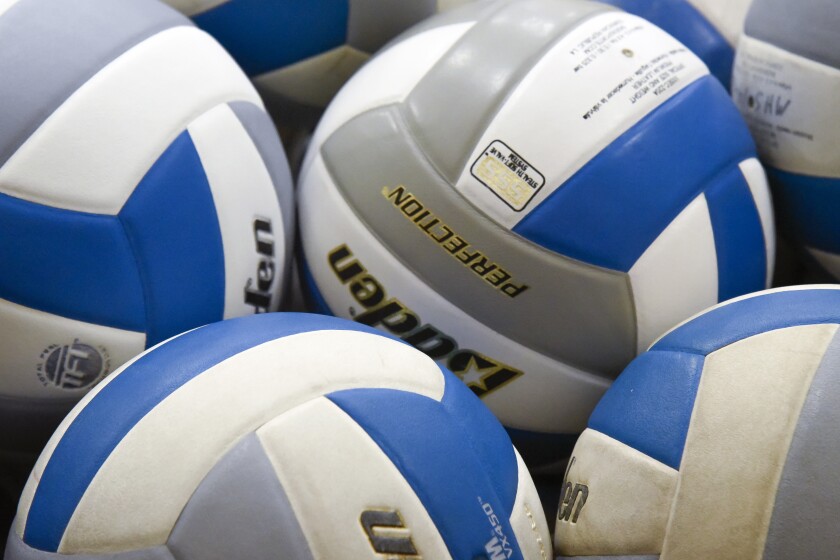 TYNDALL -- Platte-Geddes dropped the first set but recovered to down Bon Homme in four sets on Monday. Set scores were 19-25, 25-20, 25-19 and 25-20.
Platte-Geddes (6-6): Carly VanDerWerff had 19 kills, seven digs and three blocks, while Cadence Van Zee added 14 kills. Haley Hoffman also pitched in 16 assists and Avery DeVries had 10 assists and six digs. The Black Panthers play Mount Vernon/Plankinton today in Plankinton.
Bon Homme (1-16): Jenae Alberts had 10 kills and 14 digs, while McKenzie Carson had six kills, five digs and three aces. Ciera Himes also had 16 digs and four kills. The Cavaliers play Gayville-Volin today in Gayville.
Avon 3, FAM 0
AVON -- Avon didn't allow Freeman Academy/Marion to score more than 11 points in any set as it notched a prep volleyball win on Monday. Set scores were 25-10, 25-11 and 25-4.
Avon (7-5): Madisyn Cameron stuffed the stat sheet with 13 assists, four digs, two aces and two kills. Ali Sees added five kills, five aces and four assists in the win. Maddie Kocmich also served five aces for the Pirates to go with five digs. The Pirates host Scotland today.
Freeman Academy/Marion (0-11): Areli Cortes put down a team-high three kills, while Alivea Weber added three assists and two digs. Zenovia Butler finished with four digs in the loss. The Bearcats play Canistota today in Freeman.
Wagner 3, Gregory 0
WAGNER -- Wagner didn't drop a set on Monday as it earned a prep volleyball win over Gregory. Set scores were 25-13, 25-9 and 25-16.
Wagner (11-4): Abby Brunsing put down 16 kills to go with 14 digs and three aces. Lizzie Tyler finished with eight kills and eight digs in the win. Maesa Dvorak added eight kills and four blocks, while Emilea Cimpl recorded 31 assists and 14 digs for the Red Raiders. They host Hanson today.
Gregory (11-7): Jessy Jo VanDerWerff finished with nine digs and five kills. Brooklyn VanDerWerff added eight assists. The Gorillas host White River today.