Area volleyball roundup: Nighthawks sweep Freeman Academy/Marion in straight sets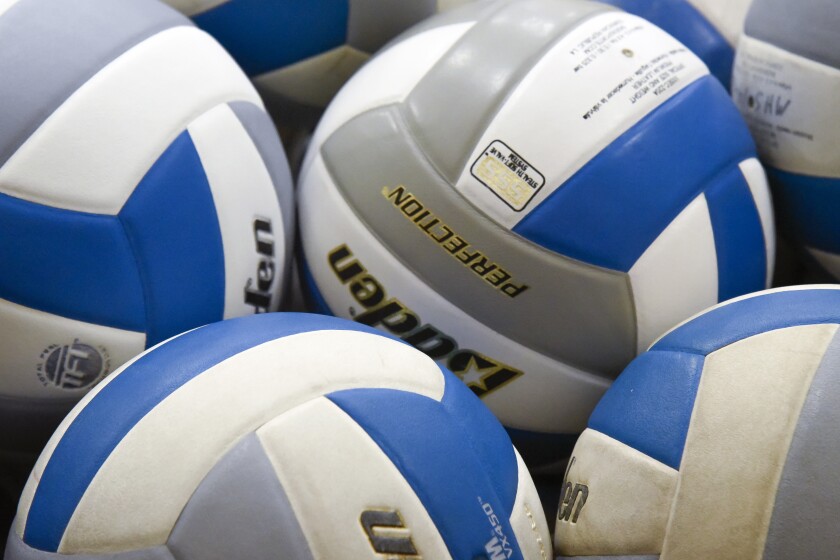 FREEMAN -- Tripp-Delmont/Armour swept Freeman Academy/Marion in straight sets in high school volleyball action on Saturday.
TDA (8-8): Faith Werkmeister finished with 10 kills, two blocks and two aces. Gracey Schatz posted six kills, while Hannah Stremick recorded four kills, nine digs, four aces and 13 assists. Bailey Spaans logged nine assists and three aces. Emma Fink added nine digs. The Nighthawks play Platte-Geddes on Monday in Armour.
FAM (0-8): Alivea Weber finished with five digs, while Maria Cortes added two assists. Zenovia Butler logged two digs, two aces and one kill. FAM hosts Alcester-Hudson on Tuesday in Marion.
Ethan goes 0-3 at Northwestern tourney
MELLETTE -- Ethan finished 0-3 at the Northwestern Invitational on Saturday.
The Rustlers fell to Class A foes Rapid City Christian (2-0), Hill City (2-0) and Class B No. 1 Northwestern (2-0).
Against Northwestern, Ethan's Bella Nesheim, Hannah Bartscher and Maddy Bartscher all posted three kills. Hannah Bartscher added 25 digs, while Lexi Lingemann recorded 19 digs and three blocks. Ava Lingemann had nine assists.
Against Hill City, Nesheim recorded five kills and Hannah Bartscher put down three kills. Lexi Lingemann finished with 28 digs and Nesheim posted 24 digs. Ava Lingemann added 10 assists.
Against Rapid City Christian, Nesheim recorded six kills and Hannah Bartscher added five kills. Lexi Lingemann had 25 digs and Nesheim posted 24 digs. Ava Lingemann recorded 11 assists.
Ethan (8-9) hosts Avon on Monday.
Irene-Wakonda 3, Hanson 0
WAKONDA -- Irene-Wakonda swept Hanson in straight sets in prep volleyball action on Saturday.
Irene-Wakonda (8-13): Emma McDonald finished with eight kills and 20 digs. Nora O'Malley finished with six kills, eight kills and four aces. Willa Freeman finished with 26 digs and McKenna Mork had 15 digs. Emma Orr logged 15 assists and 12 digs. The Eagles play at Canistota on Monday.
Hanson (4-12): Andrea Thelen finished with 11 kills, five aces and two blocks. Abby Kortan contributed 16 digs and Shelby Hernandez posted 15 digs. Jalyn Kampshoff dished out 14 assists and had eight digs. Annalyse Weber recorded 14 digs, four kills and three assists. The Beavers host Scotland on Monday.