Area volleyball roundup: Freeman takes down SCW in straight sets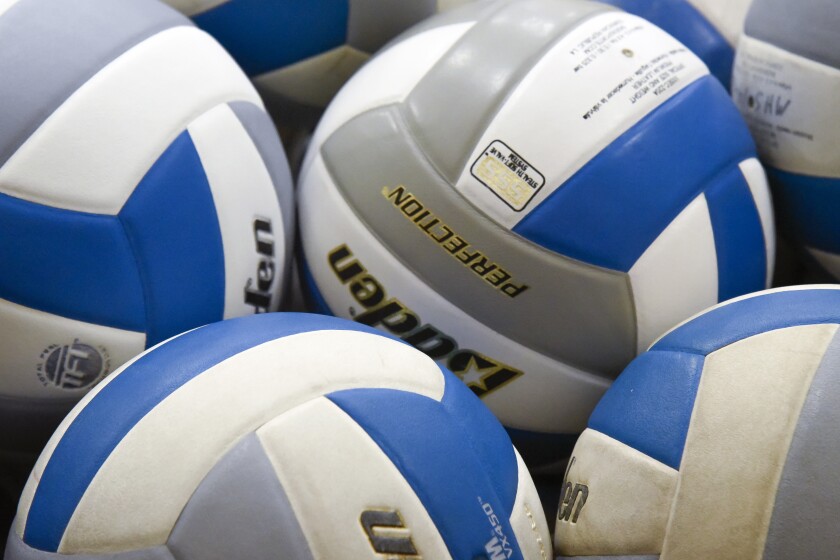 FORESTBURG -- Freeman edged Sanborn Central/Woonsocket in three sets on Monday. Set scores were 25-21, 25-21 and 25-20.
Freeman (9-6): Rijjy Peterson stuffed the stat sheet with 10 kills, eight digs and six aces. Lily Wipf recorded 13 digs. Cara Maske added 10 assists and seven digs. Odalite Pankratz finished with 12 digs and nine assists. Kate Miller chipped in six digs, four kills, four blocks and three aces. The Flyers travel to Mitchell Christian on Oct. 5.
Sanborn Central/Woonsocket (4-5): Morgan Schmiedt served nine aces and dished out 19 assists. Trista White had team highs of 16 digs and nine kills. Teya Moody recorded 15 digs. Kaitlin Brueske put down eight kills and Brooke Doering finished with seven kills. The Blackhawks play Highmore-Harrold on Tuesday in Highmore.
Howard 3, Virborg-Hurley 0
HOWARD -- Howard didn't drop a set in a home sweep of Viborg-Hurley on Monday. Set scores were 25-8, 25-12 and 25-7.
Howard (6-7): Kate Connor served seven aces to go with five kills. Aleya Kizer had eight digs and five aces for the Tigers. Kate Feldhaus had a team-high four blocks and seven kills, while Rylee Rudebusch added 14 digs. Mia Glanzer and Emma Rudebusch had 10 and eight assists, respectively. The Tigers play Colman-Egan on Tuesday in Colman.
Viborg-Hurley (1-10): Coral Mason put down four kills. Denae Mach recorded four digs. Kallie Lee dished out five assists. The Cougars play Baltic on Oct. 1 in Viborg.