Area volleyball roundup: Cougars rally to top TDA in 4 sets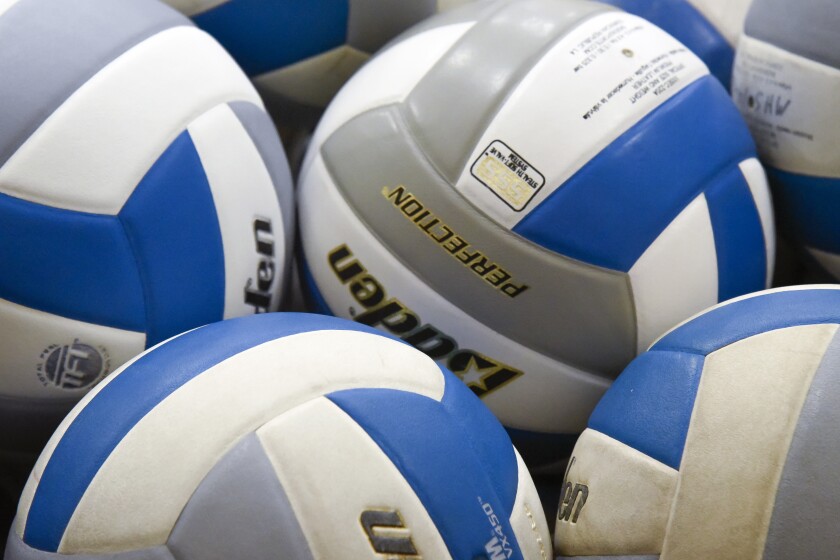 BURKE -- After dropping the first set, Burke rattled off three straight set wins to take down Tripp-Delmont/Armour in four sets on Saturday.
Burke (8-7): Bobbi Jo Wischmann dished out 30 assists to go with 19 digs and three aces. Sally Hakin served a team-high four aces and added 11 digs and eight kills. Adisyn Indahl finished with 18 digs and 10 kills. Ramee Hanson put down 15 kills in the win. The Cougars travel to Scotland today.
Tripp-Delmont/Armour (7-8): Faith Werkmeister had 11 kills for the Nighthawks. Megan Reiner finished with nine kills, while Hannah Stremick added 13 assists and seven kills. Emma Fink and Hannah Whitney recorded 11 and seven kills, respectively. Bailey Spaans chipped in 15 assists. The Nighthawks travel to Scotland on Thursday.
ELB 3, Bridgewater-Emery 1
CHESTER -- Elkton-Lake Benton handed Bridgewater-Emery its second loss of the season on Saturday in the Chester Challenge. Set scores were 25-18, 25-13, 20-25 and 25-21.
Elkton-Lake Benton (14-3): Rachael Krog had 29 digs and three aces in the win. Hannah Krog added 21 kills and 17 digs. Julia Drietz dished out 47 assists, while Kailyn Drietz recorded 12 kills and three aces. Tevan Erickson finished with 13 kills. The Elks play Deuel on Tuesday in Elkton.
Bridgewater-Emery (14-2): Sara Hofer served three aces for the Huskies. Julia Weber added 17 digs, 15 kills and two aces. Kerrigan Schultz dished out 33 assists to go with 13 digs and two aces. Taylor Schallenkamp put down 12 kills and Cara Meyer added 16 digs. The Huskies play Hanson today in Alexandria.
Chester Area 3, Winner 2
CHESTER -- Chester Area staved off Winner's comeback on Saturday to win in five sets in the Chester Challenge. Set scores were 28-26, 26-24, 19-25, 16-25 and 15-7.
Chester Area (15-2): Breckyn Ewoldt had 13 kills. Jayda Kenyon finished with 12 kills and six blocks. Kenna Brown dished out 40 assists for the Flyers. Emery Larson had a team-high 21 digs. The Flyers travel to West Central on Tuesday.
Winner (11-3): Ellie Brozik stuffed the stat sheet with 26 digs, 25 kills and three aces. Kalla Bertram put down 22 kills, recorded 26 digs and served three aces in the win. Mackenzie Levi dished out 51 assists. Maggie LaCompte and Jenna Hammerbeck added 35 and 26 digs, respectively.
Madison 3, Ethan 0
MADISON -- Madison earned a sweep over Ethan on Saturday. Set scores were 25-12, 25-9 and 25-16.
Madison (10-2): Abby Brooks put down a team-high 16 kills, while Sophia Vandenbosch added 12 kills. Raena Rost recorded 23 digs and four aces. Kylie Krusemark dished out 24 assists in the win. The Bulldogs travel to Milbank on Tuesday.
Ethan (6-6): Bella Nesheim finished with 37 assists and four kills. Hannah Bartscher chipped in 24 digs and four kills. Lexi Lingemann added two blocks and Ava Lingemann recorded nine assists in the win. The Rustlers host Howard on Tuesday.