Sermonette: A time to rediscover church
Even before the impact of the global pandemic there were many people who had drifted away from regular participation in the fellowship of a local church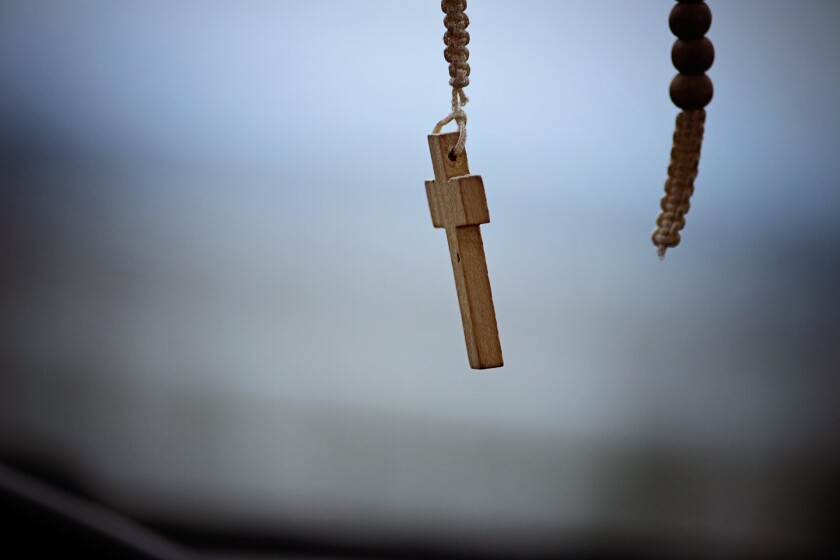 I'm reading a book by Collin Hansen and Jonathan Leeman called "Rediscover Church" (Crossway 2021). On the cover of the book there is a sentence that caught my attention: "A Christian without a church is a Christian in trouble." Does that resonate with you?
We are blessed to live in South Dakota where we have had the freedom to choose how we would involve ourselves with a church throughout the challenge that the past couple of years has presented for us. Many of us have endured closures and shut downs and overall interruption in typical interaction with the church and her ministries. But I also know that even before the impact of the recent global pandemic there were many people who had drifted away from regular participation in the fellowship of a local church. Have you noticed this? Has it been something you have struggled with?
We read this in Hebrews 10:23-25. "Let us hold fast the confession of our hope without wavering, for he who promised is faithful. "And let us consider how to stir up one another to love and good works, not neglecting to meet together as is the habit of some, but encouraging one another, and all the more as you see the Day drawing near." There is something powerful that God's Word calls us to hear. The confession of our hope that the writer of Hebrews is referring to is the access to the holy presence of God that the shed blood of Jesus Christ provides for us through His forgiveness of our sins. Verses 21-22 of Hebrews 10 also explain what is happening here. "And since we have a great priest over the house of God, let us draw near with a true heart in full assurance of faith, with our hearts sprinkled clean from an evil conscience and our bodies washed with pure water."
A growing and deepening relationship with Jesus Christ requires participation in a growing and healthy local church. We gather to experience worship, prayer, repentance, generosity, service to the community, celebration of a testimony in Christ and daily devotion in God's Word. All these spiritual rhythms are intended to be practiced with other people who are on a journey of faith as well. Do you know who those people are? Maybe you haven't even met them yet! God clearly calls us to not neglect to meet together but instead we need to be together so that we can encourage one another all the more as we long for the return of our Savior Jesus Christ.