Hagen: Excuse me, you cannot feel minus-43 degrees
What weather guy thought it would be a good idea to come up with the idea of a wind chill anyway? Make a new, lower temperature that makes people really hate the bitter cold even more.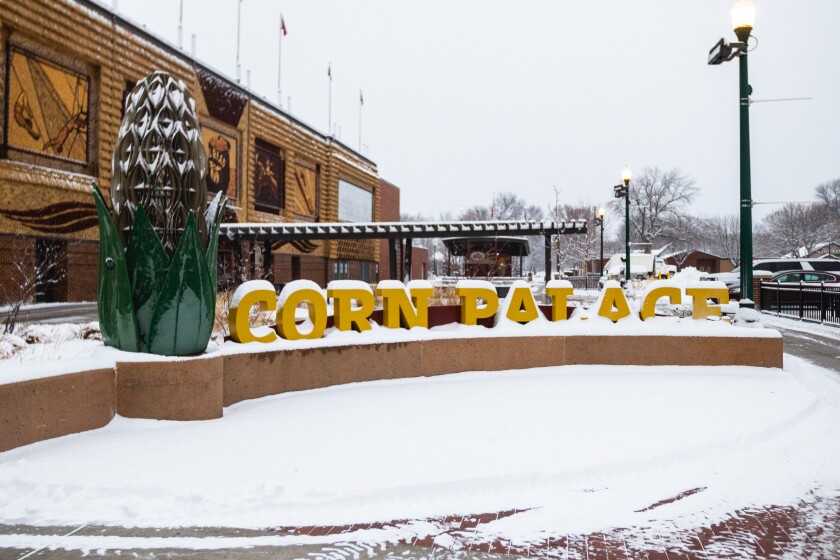 We are part of The Trust Project.
The furnace in my house, and probably yours, has been hard at work.
A little igloo on my phone shows it's minus-15 degrees outside real temp, but it "feels like minus-43."
Just a day ago it looked like a disaster outside, with the wind swirling specks of snow to blanket the region with another coating of fresh powder. Frost and ice build-up everywhere.
Wait, how can it feel like minus-43? What weather guy thought it would be a good idea to come up with the idea of a wind chill anyway? Brilliant, right? Make a new, lower temperature that makes people really hate the bitter cold even more. And how can you feel anything when it's this cold? All feeling just goes away.
It's amazing, really, that we live here. Six months ago it was our air conditioners running nonstop and the heat index — which you can absolutely feel — was 103.
Now, our snowblowers are constantly on the prowl, shovels at the ready and a wardrobe of hats, caps, gloves and winter coats is needed just to drive your kid from home to daycare.
As you can tell, winter ranks fourth in my list of favorite seasons. And we're two or three days deep into it.
We just waved goodbye to the best time of the year. Everything is perfect about fall, the cool mornings, the warm afternoons, hunting, football, harvest.
And then, all of a sudden, whoosh — winter's here.
Maybe it's just this past two weeks that has really gotten under my skin. First a four-plus day rain, ice, snow and wind storm that sent me out shoveling my driveway and sidewalk I-don't-know how many times. What really strikes a nerve is when you or your wonderful significant other (I love you, honey) has to drive over the snow before clearing, and it packs down and glues itself to the concrete. Oh, man. Then, you wait impatiently for the sun to help burn off the ugly paralleled trail of tracks that shows off the imperfections of what should be a clean driveway.
The ice buildup and snowpack on the streets is just as wonderful. Is that the factor that makes winter travel so hard, or is it the wide-ranging levels of driver confidence? Just the other day, some guy behind the wheel of his Super Duty F-350, at the conclusion of the never-ending storm, raced past some poor girl in a Honda Civic trying to enter an intersection.
She of course got stuck because of his poor manners, and me and some other guy had to push her free. On the same topic, isn't it weird how the winter driving abilities of everyone in the grocery store parking lot just absolutely goes missing?
Interstate 90 (both eastbound and westbound) remains closed from Rapid City to Chamberlain as of Thursday, Dec. 22, 2022, due to sustained high winds causing blizzard-like conditions.

Motorists are asked to avoid travel due to the extremely serious weather conditions.#SD511 pic.twitter.com/BjQN0GyEFJ

— SDDOT (@SouthDakotaDOT) December 22, 2022
Winter, now this week in the form of what we'll call "windy winter," sure brings some long, dark days. And we love to talk about it — the weather sure is a conversation point because Mother Nature impacts everyone.
But I'm hoping to change my attitude a bit this year toward the cold season. "Let it go" a little bit, as Elsa from Disney's Frozen would say.
That is, because there wouldn't be as much of an appreciation for the greatness of spring, summer and fall if it wasn't for winter. Can't have light without the dark, so they say.
So it's time to settle in, soak up the holidays and furnace heat. In six short months, that ice on my driveway will be in the form of a cold drink in my hand and minus-43 will be a distant memory.