Sermonette: Go into the world
We know that there is coming a time in the near future "that at the name of Jesus every knee should bow, in heaven and on earth and under the earth, and every tongue confess that Jesus Christ is Lord, to the Glory of God the Father."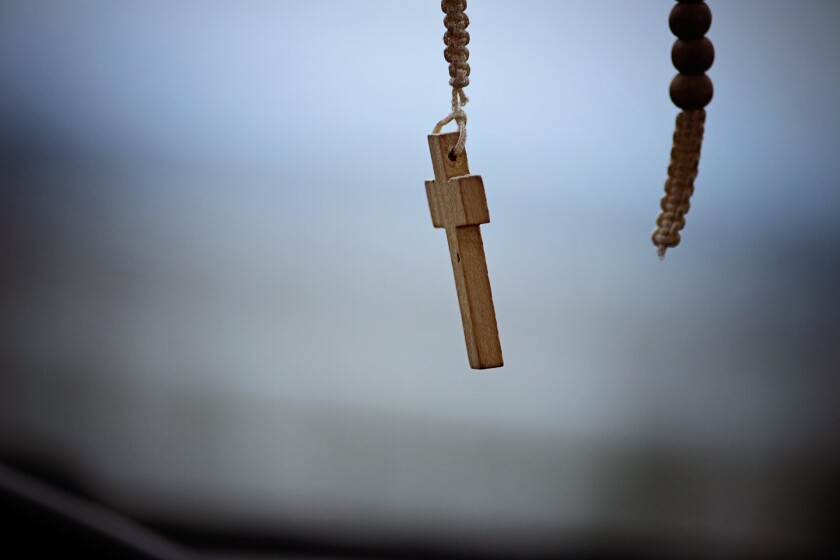 We are part of The Trust Project.
Summer is such a wonderful time. For us, our church has the opportunity to hear from numerous missionaries. There is nothing like hearing from a missionary. They are sold out individuals, willing to give their all to Jesus, so that the Kingdom of God can be expanded on Earth as it is in Heaven.
I have the privilege to call many missionaries my personal friends. They look just like you and me. They all have different personalities with different callings. The unifying similarity lies in their burning hearts that are passionate about rescuing olives from darkness! They have put their lives on the heavenly altar living out Romans 12:1 which reads: "I appeal to you therefore, brothers, by the mercies of God, to present your bodies as a living sacrifice, holy and acceptable to God, which is your spiritual worship."
These missionaries are both foreign and domestic. Some are called to college campuses. As we know, college is such a pivotal turning point in the lives of our young people. Strategically missionaries are placed on campuses all over the United States helping students find Christ. While other missionaries are called to distant lands. They sell all their belongings and hit the road sharing with church after church their vision and calling. Many have young children. They have gone to Bible School; many have years of ministry experience. They are willing to give up all the comforts of home to live in a completely different culture, learn a new language and plunge their passionate hearts into sharing with those who may have never even heard the name of Jesus.
Change will reflect former pope's canonization in 2014
His name is the name that is above every name. We know that there is coming a time in the near future "that at the name of Jesus every knee should bow, in heaven and on earth and under the earth, and every tongue confess that Jesus Christ is Lord, to the Glory of God the Father." (Philippians 2:10-11).
As Christians we are called to give, go and pray so that the great commission comes to complete fulfillment. Let's be as pointed, passionate and persistent as our missionary friends.