South Dakota's active COVID-19 cases drop to 6,695 over the weekend
South Dakota continues to see active and new COVID-19 cases drop, marking a roughly 50% decrease over the past 15 days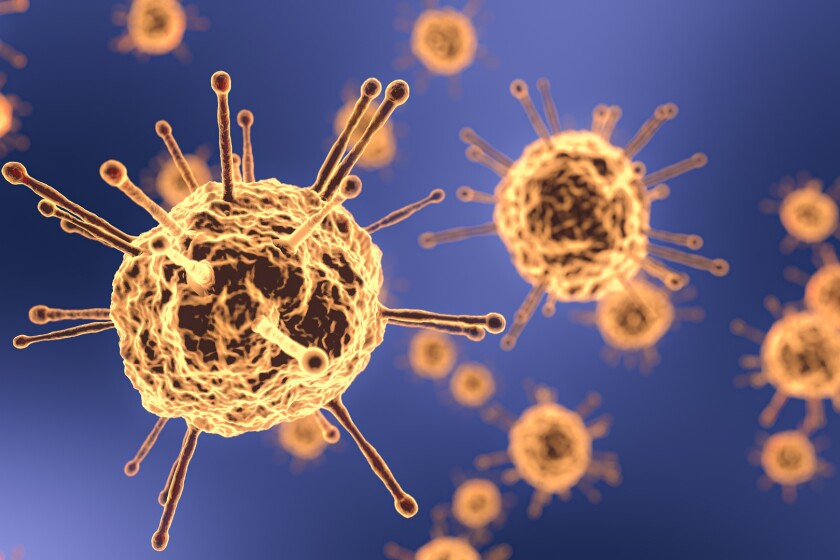 A post-Christmas COVID-19 surge hasn't hit South Dakota thus far, as new and active case numbers continued to drop over the weekend.
South Dakota added 844 new cases over the weekend, according to the state Department of Health. On Sunday, Dec. 27, there were a total of 427 new cases reported, while Saturday, Dec. 26, saw 417 new cases. Active cases also fell to 6,695 on Sunday, marking a roughly 50% decrease in active cases over the past 15 days.
A month ago on Nov. 28, the state had 17,106 active cases, which has now dropped to below 7,000 as of Sunday.
No new deaths were reported on Sunday, bringing the state's total COVID-19 death toll to 1,446. However, on Saturday, there were a 16 deaths reported.
Hospitalizations also continued to slide over the weekend, as there were 274 COVID-19 patients hospitalized on Sunday, according to the state Department Health. Sunday's drop in hospitalizations marked a decrease of 15 from Saturday's 289.
With the drop in hospitalizations, only 10% of the state's designated COVID-19 hospital beds were occupied as of Sunday's report.
According to the state Department of Health, more than 9,700 South Dakota residents had received the COVID-19 vaccine as of Thursday, Dec. 24. Of the two vaccinations that have been approved by the Food and Drug Administration, Pfizer's vaccine has been administered to a little over 9,000 South Dakotans, while roughly 500 have received the Moderna vaccine.
In Davison County, Avera Queen of Peace hospital held its first vaccine clinic on Saturday in Mitchell. More COVID-19 vaccinations are expected to be distributed across the state over the next few months.
As a public service, we've opened this article to everyone regardless of subscription status. If this coverage is important to you, please consider supporting local journalism by clicking on the subscribe button in the upper righthand corner of the homepage.