South Dakota reports 146 new COVID-19 cases over the weekend, as numbers climb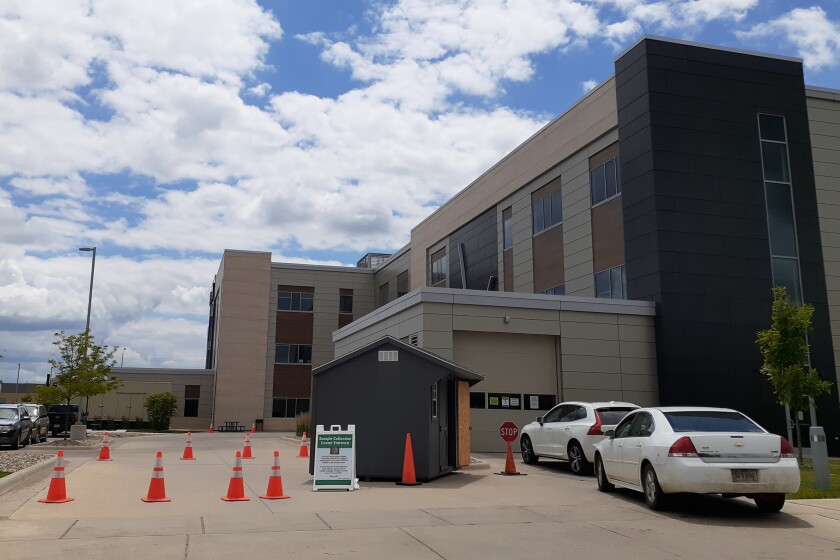 PIERRE, S.D. — The state's COVID-19 cases steadily climbed over the weekend, as 146 new cases were detected on Saturday and Sunday, combined.
There were 91 new COVID-19 positive cases reported Saturday, while Sunday saw 55, bringing the total positive cases in the state to 6,681, according to the South Dakota Department of Health. On a more positive note, recoveries climbed up a bit to a total of 5,752, as of Sunday, June 28's recent update.
About 8% of all COVID-19 tests in South Dakota have rendered a positive result, while the state has processed more than 72,000 negative tests.
The death toll from the coronavirus rose to 91 in South Dakota on Saturday, June 27, up three from Friday, according to the state's Dakota Department of Health. The deaths were two women and one man. Two were in the 60-to-69 age range while the other was in the 70 to 79 age range. No deaths were reported on Sunday.
Active cases are at 838 and current hospitalizations are at 75. While cases climbed over the weekend, South Dakota hasn't experienced new record highs since the virus swept through the state in early March.
Deaths from COVID-19:
Minnehaha County, 57

Pennington County, 16

Beadle County, 6

Brown County, 2

Meade County, 1

Faulk County, 1

Buffalo County , 1

Union County, 1

Lincoln County, 1

Jackson County, 1

Jerauld County, 1

Lake County, 1

McCook County, 1
As a public service, we've opened this article to everyone regardless of subscription status. If this coverage is important to you, please consider supporting local journalism by clicking on the subscribe button in the upper righthand corner of the homepage.
Roswitha Konz, Clinical Director at Dakota Counseling, gives a few tips and tricks to stay mentally fit so you can accomplish all your resolutions this year.
Many cultures ring in the new year by eating a special meal that's supposed to bring good luck. Viv Williams shares a family tradition that may not make you lucky, but it may boost your health.
Two common winter injuries: fracturing a bone falling on the ice and wrenching your back shoveling snow. In this episode of Health Fusion, Viv Williams shares tips from a University of Minnesota doctor.