New COVID-19 cases decline in SD, as deaths continue to rise
South Dakota added 29 new deaths, with 167 occurring in the last week.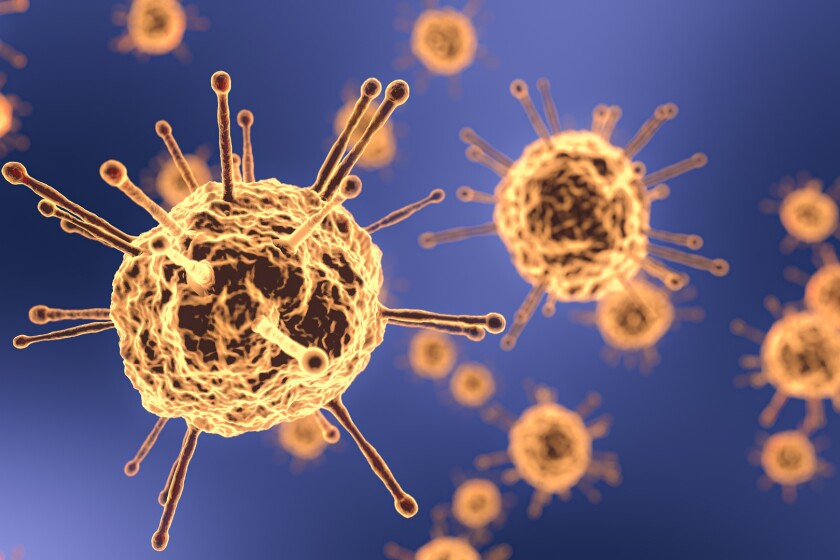 New reported cases of COVID-19 declined in South Dakota declined for the fourth consecutive day, but deaths continued to rise in data released by the state Department of Health Sunday.
Twenty-nine new deaths attributed to COVID-19 were recorded, bringing the state's total to 1,110, with 167 coming in the last seven days.
South Dakota reported 687 new cases on Sunday, but 42.3% of new 1,626 tests returned positive. Of the 339,995 people tested for COVID-19 since the pandemic began, 25.3% have been positive.
Hospitalizations also declined for the third consecutive day, with the DOH reporting 497 Sunday, the first time the state has seen fewer than 500 since Nov. 6.
South Dakota's weekly death toll ranks worst in the nation
South Dakota remains the most afflicted state in the country with COVID-19 deaths, totaling 2.4 deaths per 100,000 people during the last seven days, according to the Centers for Disease Control and Prevention. North Dakota is the next closest state with 1.8.
The state owns four of the top-10 counties in total COVID-19 per 100,000 people, according to a tracker by The Washington Post. Jerauld County is No. 2 with 13 deaths (2,013 population), Turner County is No. 4 with 46 (8,384 population), Gregory County is No. 6 with 23 (4,185 population) and Buffalo is No. 9 with 10 (1,962 population).
Hamlin County led the nation in deaths per capita during the last seven days, with 15 of its 19 all-time COVID-19 deaths occurring in the last week.
The state has seen a slight decline in new cases, falling from first to third in the nation during the last seven days, with 100.5 per capita. South Dakota is still No. 2 in positivity percentage, however, with 47.8% when adjusted for population, trailing Idaho's 53.1%.