Two dead following three-vehicle crash outside Sioux Falls
South Dakota Highway Patrol continues to investigate the crash.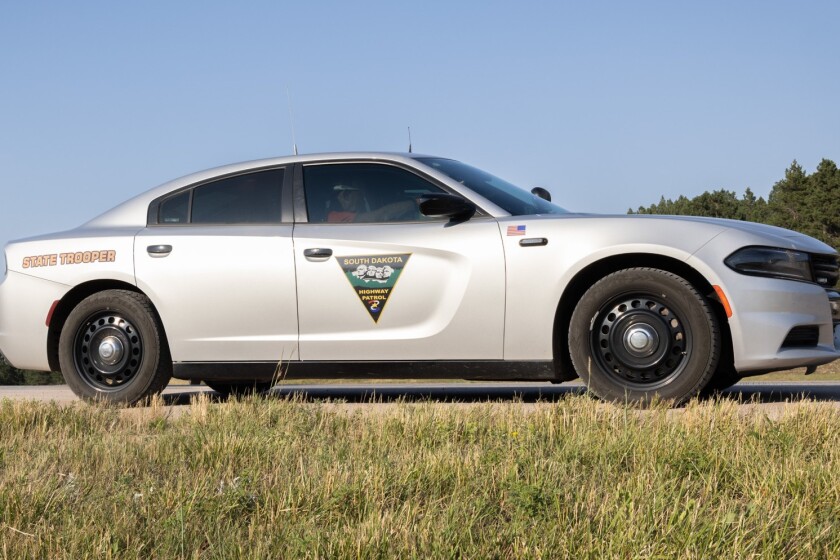 We are part of The Trust Project.
SIOUX FALLS — Two people died following a three-vehicle crash west of Sioux Falls on Friday, Nov. 11.
Authorities responded at approximately 12:40 p.m. on Friday afternoon to a three-vehicle crash about three miles west of Sioux Falls.
Preliminary crash information indicates that a 2005 Ford F-150 pickup was eastbound on Interstate 90 when it rear-ended an eastbound 2019 Toyota Prius. The pickup driver lost control of the vehicle and the pickup entered the median and continued into the westbound lane, where it collided head-on with a westbound 2017 Dodge Ram 3500 SLT pickup pulling a gooseneck trailer.
Both the 70-year-old male driver of the Ford pickup and the 34-year-old male driver of the Dodge pickup died as a results of their injuries. Their seatbelt use is under investigation.
The two 74-year-old occupants of the Prius, a male driver and a female passenger, were not injured. Both were wearing seatbelts.
Names of the four people involved have not yet been released pending notification of the deceased to the family members.
Both westbound lanes of I-90 were closed for a time.
South Dakota Highway Patrol will continue to investigate the crash. All information released thus far is only preliminary.
The South Dakota Highway Patrol indicated that road conditions are thought to have contributed to the crash.