One killed, three seriously injured in Thursday evening crash north of Aberdeen
The Highway Patrol said a vehicle lost control and struck a tree.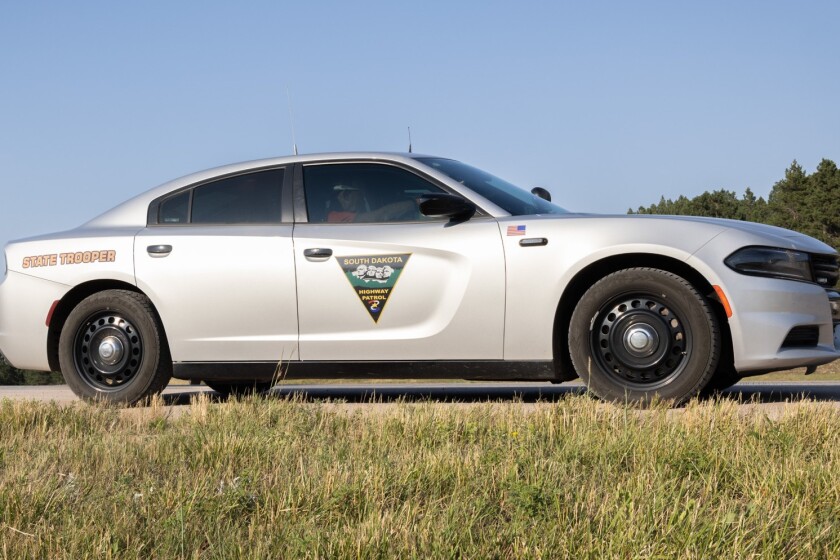 We are part of The Trust Project.
ABERDEEN, S.D. — One person was killed and three others were seriously hurt in a one-vehicle crash Thursday north of Aberdeen.
Shortly after 6:30 p.m. Thursday, authorities in Brown County were called to the intersection of South Dakota Highway 10 and Brown County Highway 14, roughly 19 miles north of Aberdeen, for a report of a single-vehicle crash.
Preliminary crash information released by the South Dakota Highway Patrol indicates that a 2019 Dodge Grand Caravan was northbound on County 14 when it did not stop at the stop sign at the intersection of S.D. 10. The vehicle hit a dip and the driver lost control. The vehicle went into the east ditch and hit a tree.
A 79-year-old female passenger was later pronounced dead at a nearby hospital.
The 69-year-old female driver and a 65-year-old female passenger suffered serious, non-life threatening injuries.
A third passenger, a 68-year-old female, suffered life threatening injuries. All four occupants were wearing seat belts.
Names of the four people involved are not yet being released pending notification of family members.
The South Dakota Highway Patrol continues to investigate the crash.
The South Dakota Department of Public Safety is releasing daily updates on crashes and crime in and around Sturgis for the duration of the nine-day rally.