North Carolina woman identified as driver who died after hitting deer, driving into slough near Groton
After the crash, the victim was airlifted to Aberdeen and again to Sioux Falls, where she died the following day.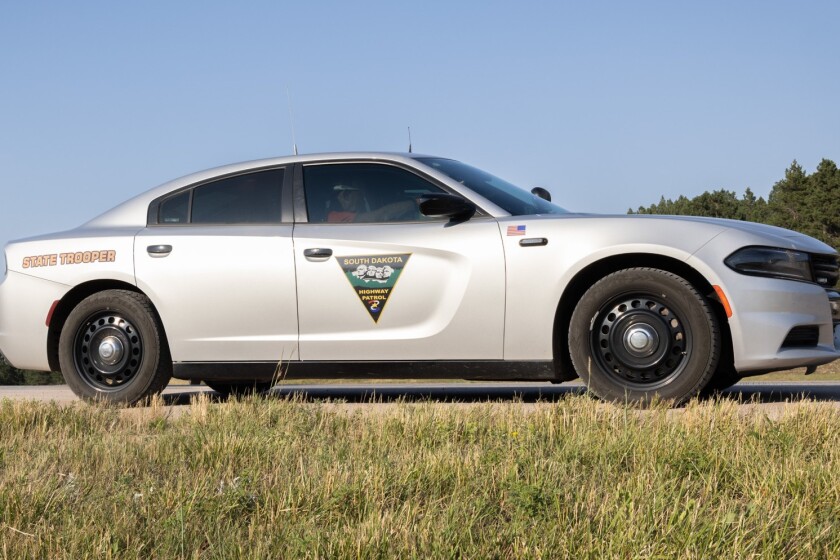 We are part of The Trust Project.
GROTON, S.D. — A North Carolina woman has been identified as the person who died after striking a deer and driving into a slough last week in northeastern South Dakota.
Shortly before 1:15 a.m. on July 11, authorities in Brown County were called to mile marker 314 of U.S. Highway 12, approximately five miles east of Groton, for a report of a one-vehicle crash.
Preliminary crash information released by the South Dakota Highway Patrol indicates that a 2017 Toyota Camry was eastbound on U.S. 12 when it struck a deer. The vehicle drove through the median, across the westbound lanes, entered a ditch and went into a slough.
Melissa Sweeney, 50, Fayetteville, North Carolina, was airlifted to an Aberdeen hospital for treatment of her injuries before being airlifted to a Sioux Falls hospital, where she died one day after the crash.
Sweeney was the vehicle's only occupant, and her seat belt use remains under investigation.
The South Dakota Highway Patrol continues to investigate the crash.