Motorcyclist killed near Lead after failing to negotiate curve as traffic counts to climb for Sturgis Rally
Authorities did not indicate whether or not the motorcyclist was in the area for the Sturgis Motorcycle Rally, which kicks off Friday.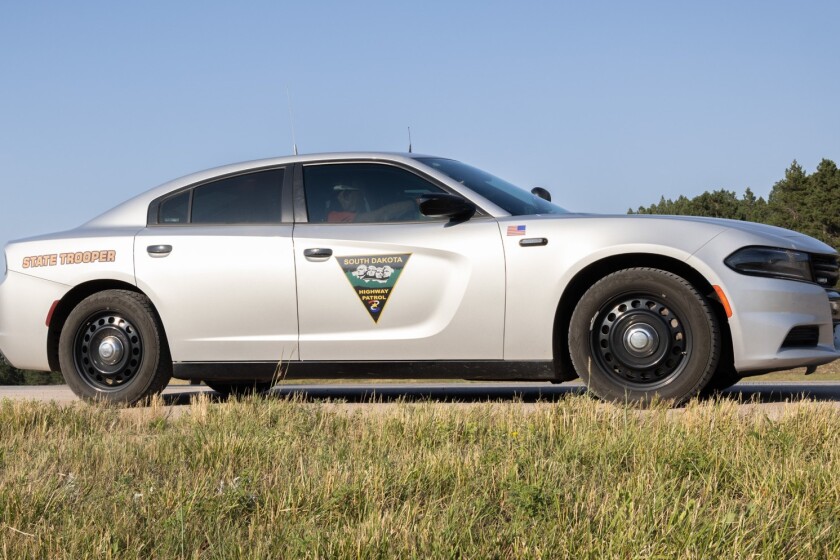 LEAD S.D. — One person was killed early Sunday morning in a motorcycle crash near Lead, just five days ahead of the kickoff of the Sturgis Motorcycle Rally.
Shortly before 12:30 a.m. Sunday, authorities in Lawrence County were called to mile marker 35 of U.S. Highway 14A, roughly two miles west of Lead, for a report of a single-motorcycle crash.
Preliminary crash information released by the South Dakota Highway Patrol indicates that a 2020 Harley Davidson motorcycle was westbound on U.S. 14A when the operator of the motorcycle failed to negotiate a curve and lost control. The motorcycle went across the east lane and into the ditch.
The 28-year-old operator was thrown from the motorcycle and was pronounced dead at the scene. He was not wearing a helmet.
The name of the person involved is not yet being released pending notification of family members.
The South Dakota Highway Patrol continues to investigate the crash.
U.S. 14A — an alternate route of U.S. 14 — splits from it's parent highway in Sturgis, running southwest into the Black Hills National Forest through Lead, before looping around Terry Peak to reconnect with U.S. 14 in Spearfish.
Known as the Spearfish Canyon Ride, the loop is a popular route for motorcyclists who attend the Sturgis Motorcycle Rally, which in past years has brought in as many as 739,000 visitors to the small western South Dakota town, many of whom flock to the scenic Black Hills for an unforgettable ride.
With the most popular routes featuring sharp curves, steep ravines and prosperous wildlife, the South Dakota Highway Patrol and Department of Public Safety takes extra measures to ensure motorist safety during the annual rally, including the installation of temporary traffic signals and the lowering of speed limits.
Despite their efforts, serious crashes occur each year the rally is held. Last year's rally saw four motorists killed across 60 injury crashes — a change from five fatalities across 56 injury crashes in 2020.
While this year's rally is set to kick off Friday, the South Dakota Highway Patrol did not indicate whether the motorcyclist killed Sunday had any connection to the rally.