Identities released in fatal three-vehicle crash in Fall River County
One person was killed in the crash, while four others were injured.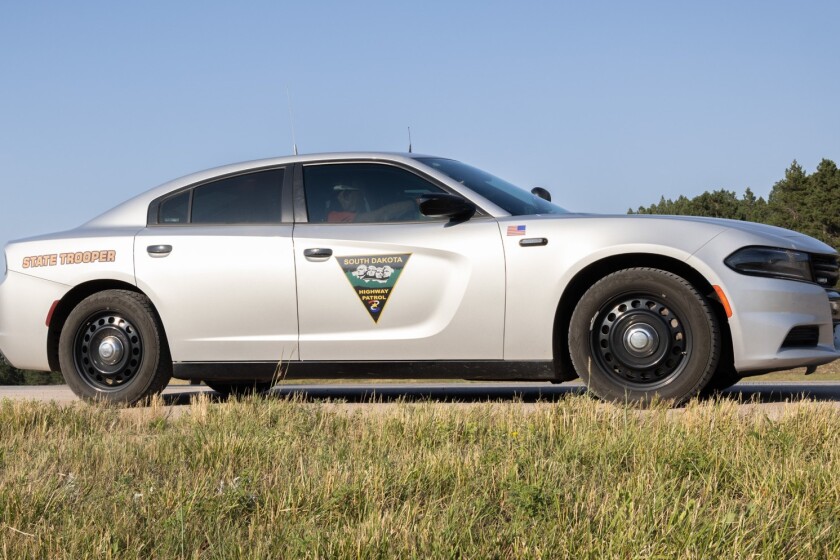 EDGEMONT, S.D. — The South Dakota Highway Patrol has identified all involved in a Sunday crash that killed one person in Fall River County.
Robert Stevens, 57, of Edgemont, was killed in the crash after his vehicle was sent into oncoming traffic.
A preliminary investigation released by the Highway Patrol indicated that, shortly after 5 p.m. on Sunday, Stevens was driving a 2011 Toyota Tundra eastbound on U.S. Highway 18 approximately three miles east of Edgemont.
When Stevens slowed down to make a left-hand turn onto Red Canyon Road, his vehicle was rear-ended by an eastbound 2008 GMC Sierra driven by 19-year-old Bobbi Jo Kammerer, of Philip.
The collision sent Stevens' vehicle into the westbound lane, where it was struck by a 2004 Chevrolet Silverado, which was driven by Curtis Miller, 53, and occupied by Mary Miller, 57, Melissa Miller, 43, and Jerry Miller, 58, all from Tennessee.
Stevens was not wearing a seatbelt at the time of the crash and was pronounced dead on the scene.
Curtis Miller and Mary Miller suffered serious, non-life threatening injuries and were airlifted to a Rapid City hospital. Melissa Miller suffered similar injuries and was taken by ambulance to a Rapid City hospital. Jerry Miller was not injured in the crash. All four occupants of the Silverado were wearing seatbelts.
Kammerer sustained minor injuries but was not transported to a hospital for medical attention.
The South Dakota Highway Patrol continues to investigate the crash. No charges have been announced at this time.