Sermonette: A picture of peace and contentment
'Calm and quiet' isn't what I first think of when I think of the weaning process.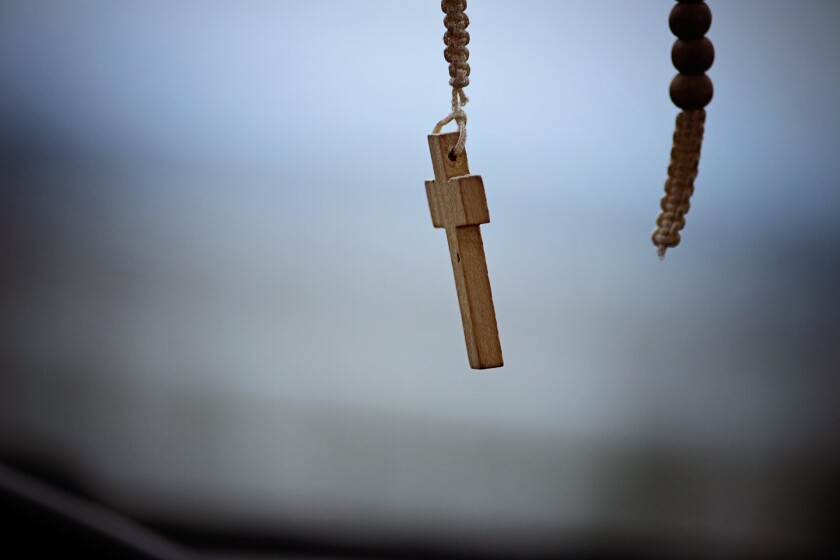 We are part of The Trust Project.
But I have calmed and quieted myself, I am like a weaned child with its mother; like a weaned child I am content. — Psalm 131:2
For those of you who don't know, "weaning" refers to the process of getting a baby to end the nursing phase, so that the baby can take nourishment from some source other than his/her mother. I have to admit that when I think of a calm and quieted child by its mother, I don't initially think of a weaned child. No, I think of a baby that is still nursing.
This year, we became first-time grandparents. Imagine me holding my 3-month old grandson. For a while, we do great. But then he begins to squeak and bob his head up and down on my chest, open-mouthed. "Oh, buddy, You're looking for something grandpa cannot give." Within seconds, he transitions from frustration to anger.
"Bethany! You are needed." Since the transition takes a few moments, my grandson's anxiety reaches a fever pitch. He's wailing. But then, he finds his mother. He latches on. Quickly, the tantrum subsidies. He quiets himself. Soon he is breathing peacefully and gulping contentedly.
Now, that's a picture of peace and contentment. And that's the picture that came to mind first when I read this verse. But that's not what the psalmist is talking about. No, he's talking about a weaned child.
"Calm and quiet" isn't what I first think of when I think of the weaning process. Eugene Peterson notes: "The transition from a sucking infant to a weaned child is not smooth. It is stormy and noisy. It is a pitched battle. The infant is facing its first great sorrow and it is in sore distress." But the weaned child has learned to take comfort in his mother, even when she has denied him what he wanted. It's a hard lesson for a mother to teach the child, but she outlasts the cries of her child because she knows it's necessary in order to wake him up to the wide world beyond his immediate personal needs. It is necessary for her child to grow up.
This points to a great, and often unguessed, reality when it comes to a life of faith. You see, God will also wean us, helping us get past the point where we value Him merely for what He can do for us, to where we value Him because of who He is. That kid of faith is anchored to weather the passing storms of unpleasant circumstances and unmet needs.
Have you let God wean you?