Sermonette: Lent leads me to Easter
Easter is what sets Christianity light years apart from every other religion.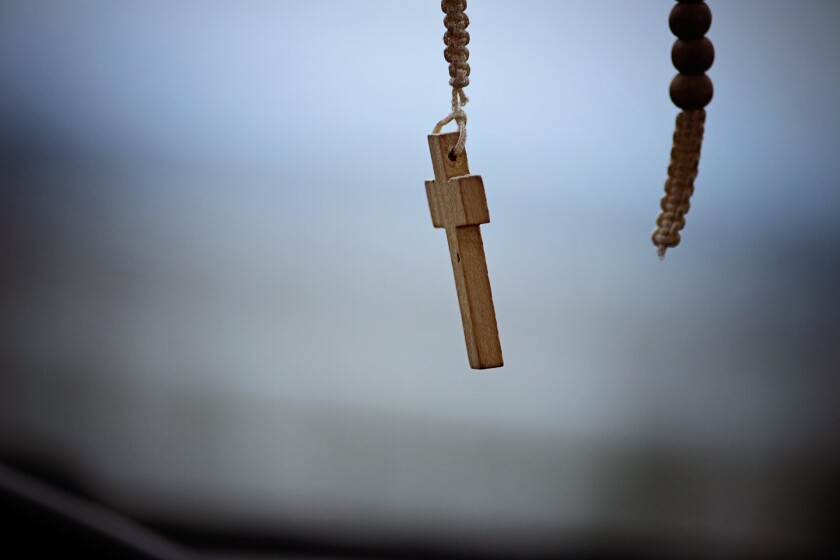 We are part of The Trust Project.
Lent is that special season of the Church Year which precedes Easter, the quintessential holy day of the Christian church. Easter is what sets Christianity light years apart from every other religion. Because while other religions may also teach and call on its members to do and be good, to follow and fulfill its precepts and tenets of faith, Christianity really revolves around this greatest of all events: Jesus Christ, the Prophet from Nazareth (as He was acclaimed, declared and cheered by the Jerusalem crowd on Palm Sunday) rose from the dead and now lies again, ruling over all for all eternity.
But why did he do this? That's the question we're called on to contemplate and answer during the six weeks leading up to Good Friday (the day when Jesus died on the cross at Calvary), culminating on Easter (His resurrection).
The Scriptures clearly answer that question for us. In Romans 4:25, the apostle Paul concludes: "He (Jesus) was delivered over to death for our sins…" That's what the Lenten season is all about — realizing our sins and repenting (having a change of heart) of them. But Paul goes on in that same verse: "... and (Jesus) was raised to life for our justification." That word means "pardon, release" — as in a judge granting a guilty person a full pardon for his/her crimes, so that he/she can go free, released from the guilt and punishment which they deserve.
Do you see, then, why these two seasons (Lent and Easter) go hand-in-hand together? Why one precedes and the other follows after? Why Easter truly is such a big deal for us, especially after the burden of Lent?
Yes, I do. He earned God's forgiveness for my sins, and also conquered death for me, so that I may spend eternity with Him in heaven! And it will take that long for me to thank Him properly for it.