Sermonette: Easter Sunday — Just the beginning
Jesus by his resurrection defeated death.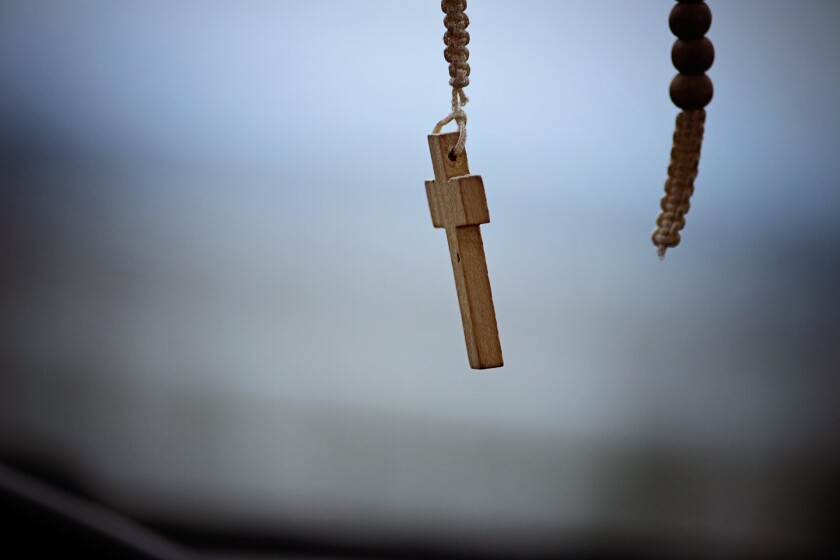 We are part of The Trust Project.
On April 17 we celebrate Easter Sunday!
Here are words from an Easter Cantata that I sang in some years ago:
This is the Eastory story.
A story of wondrous love
And of a risen, victorious savior.
But the Easter story is more than that.
It is a story of contrasts.
A story about celebration and mourning,
joy and sorrow
Betrayal and loyalty,
Darkness and light,
Defeat and victory,
Death and new life!
It is a story about God's ability to turn something terrible
Into something wonderful!
The Easter Story gives all of us a reason to rejoice!
And this rejoicing is for 365 days a year!
We are an EASTER PEOPLE!
St. Paul, the writer of many letters in the New Testament of the Bible, certainly believed that Christians are Easter People.
For St. Paul it is all about the resurrection of Jesus Christ.
He writes in 1 Corinthians 15:14, 20: "If Jesus wasn't raised to life, our message is worthless, and so is your faith! But Jesus has been raised to life and this makes us certain that others will also be raised to life." (CEV translation)
The Easter story, the resurrection of Jesus Christ is at the center, it is the heart of Christian faith and life. Without the Easter story there is no Christian faith. There is no life and purpose in our lives.
St. Paul concludes this great chapter on the resurrection with these words in verses 54-57: "Death has been swallowed up in victory. Where O death is your victory? Where O Death is your sting? The sting of death is sin, and the power of sin is the law. But thanks be to God, who gives us the victory through our Lord Jesus." (NRSV translation). Jesus by his resurrection defeated death. He was victorious!
Easter Sunday is just the beginning of our victorious way of living!